Understanding Auto Insurance Requirements in Illinois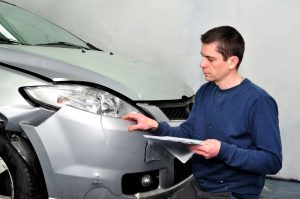 In Illinois, it is required that all motor vehicle driver carry an auto insurance policy that meets or exceeds the minimum liability limits. This shows that the driver can pay for and cover any damages in an accident that they cause or are determined to be at fault in. Illinois is slightly different from other states in that you also need to carry uninsured motorist coverage. Auto insurance policies are mandatory for any driver in the state, unless you own at least 27 cars in the state.
If you are asked to prove you have insurance, you can do so by providing your insurance identification card from auto insurers in Chicago or a copy of the insurance policy declaration page. There are only two instances where you should be asked to verify this information. The first is through something called the Illinois insurance questionnaire sampling process. This is sent randomly to drivers asking for their policy number and insurer name. If you do not have insurance, you will have your license plate suspended.
The other instance is if you are ever pulled over. The officer can ask to see your insurance along with your identification.
The required liability insurance minimums are listed below:
Bodily Injury – Minimum of $25,000 per person injured or $50,000 for two or more injured.
Property Damage – Minimum of $20,000 in property damage costs for any accident.
Uninsured Motorist Bodily Injury – The same limits as Bodily Injury except this coverage is for you.
Underinsured Motorist Bodily Injury – Typically optional, but some variance can apply.
In addition to the required coverage, there are many optional coverage possibilities. Most of these are in place to protect you if you get in an accident, while others protect your automobile from damages. Here are some of the most commonly offered:
Comprehensive Coverage – Covers car repair costs for damages other than collisions.
Collision Coverage – Covers your costs of car repair after a collision accident.
Medical Payments – Takes care of medical expenses originating from a vehicle accident, no matter who was responsible.
Uninsured Motorist Property Damage – Covers any property damage from an accident with an uninsured motorist.
If you're looking for excellent auto insurers in Chicago, you can't go wrong with Great Northern Insurance Agency, Inc. We offer all sorts of insurance but specialize in auto insurance and SR-22 insurance. To learn more about us, you can read us at 773-838-3900. To know more about SR-22 insurance visit Great Northern Insurance Agency.