Hiring A Company For A Predominant Use Study In Texas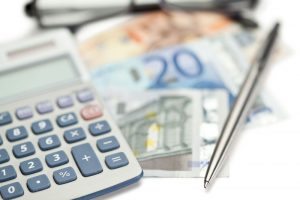 Texas sets specific requirements around a predominant use study for utility tax exemption in the state. This is similar to other states, but the requirements for a predominant use study in Texas have specific requirements that are not found in other states.
It is important to note that a predominant use study in Texas must be completed by an engineer. Other states do not have this requirement, which means choosing a company with experience in completing the study in the Lone Star state should be a priority.
An additional difference in Texas is the way each meter is qualified. As long as the predominant use study shows that more than fifty percent of the natural gas or the electrical power on the meter is used in qualifying equipment in a qualifying process, 100% of the meter is exempt from utility taxes. In addition, any payments on utility taxes for the past forty-eight months will be refunded to the business after approval of the study.
Experience is Essential
The all or none qualification for each utility meter in Texas makes it critical to choose an experienced company to complete a predominant use study in Texas.
Select a company with a proven track record of working quickly and providing accurate studies with minimal disruption to the business. Keep in mind, all of the studies in Texas are averaged over a full year to eliminate any peaks or valleys in utility use. With complex calculations and the need for precision to qualify meters, the choice of an experienced company to complete the study is critical.
For more information on the experience and expertise B. Riley Financial offers for predominant use study in Texas, visit us online. We are easy to find at brileyfin.com.