The Need for Professional Looking EDGAR Filings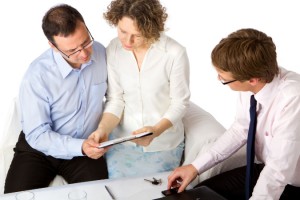 How your EDGAR Filing looks directly reflects on your company's reputation, and as we all know if you cannot trust a company's reputation, you are not going to be inclined to invest in it. These forms show your investors just how solid your company truly is. An outside company can provide you with careful and experienced filing services. Being able to prove to your investors and their analysts that you are who and what you say you are is one of the single most important things you will do in this entire process.
What You Should Expect From a Company Providing Your EDGAR Services
You should expect all the bells and whistles as allowed by SEC rules in order to make your filing as appealing as possible to investors. Also, when changes do need to be made, they should be made as efficiently as possible. Most importantly, you deserve complete accuracy, meaning that the pages are triple checked and then triple checked again. The sheer number of forms involved alone makes it absolutely necessary to obtain professional EDGAR filing services.
What Can Happen If Your EDGAR Filing Is Not Correct
To begin with your company's reputation may be ruined. Your investors will most likely pull out. That isn't even the half of it, the SEC is very likely to come knocking on your front door to start an investigation if the forms seem overly bad or inaccurate. If your reputation was not ruined before, it probably will be then.
The Companies Willing to Provide the Extras
There are also companies who are willing to go the extra mile to provide services such as the conversion of images into text and regeneration of your EDGAR codes. If a company if willing to reinforce and bolster your business that is the one you want to be in business with for the long haul.
Your Filing Should Be a Simple Process with the Right Company
After you have done your research and chosen what you feel is the right company for you, make the initial contact. They should send you proof of what they intend to file, and they should provide revisions or edits as needed. Once there is an agreement, be sure to give them written permission to submit to the SEC. A reputable company will always send confirmation of the filing, and they will always consult with you throughout the process.