Financial Reporting Software for Nonprofits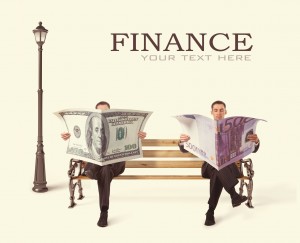 Even though nonprofit organizations do not have to worry about shareholders, they do have stakeholders that require big decisions be made in order to succeed financially. Also, in order to keep donor support and trust levels high on a long-term basis, they have to be able to prove that they use donated money wisely.
Reporting Software and Nonprofits
There are some organizations that use a financial reporting toolset which is important when it comes to their relationships with the people who donated their money. Nonprofits should utilize a software tool that limits privileges but also has the ability to handle unlimited logins and users in addition to a high level of security. This type of software will provide the people who run these nonprofits with the ability to prove to their donors that their donations are in good hands.
Accounting Issues
Accounting issues tend to arise in just about every business and this also includes nonprofits. This means errors can be made that can cause serious problems with the system of accounting. Omissions and errors will most likely be caught during the automatic syncing of files and file verification tests. As a nonprofit's accountant or bookkeeper, when things do not add up financially, you will always have the software to back you up and help you find your mistakes. Once these mistakes are caught and fixed, it will cut down on the time you spend searching for errors every year.
Prevention of Fraud
Fraud can happen in any type of organization, even an organization that records no significant profits. Each nonprofit needs to keep their financial data well intact so it can be compared from year to year and with other organizations in the same field. Not only will this help you to prevent fraud but it will help your organization detect any serious errors in accounting which in itself decreases the chances of fraud.
Donor Funds
Donor funds must be allocated properly at all times. This means you need software that will track the different contributions from each person or group. When asked by donors, you will be able to provide the required information easily, correctly and in various formats. If you promise a donor that donations will be used in a certain way, you must be able to prove that you delivered on that promise. That is why this software will be beneficial to any organization.
Qvinci can show you how to use financial reporting software to establish transparency and trust in your nonprofit organization. Visit their website to learn more.