Understanding and Accessing Georgia's Health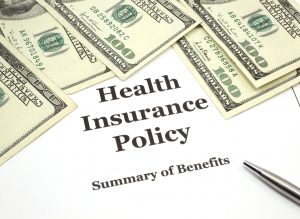 The Health Insurance Marketplace of Georgia is a Consumer-Friendly Public Website That Can Help You:
Use enhanced enrolment measures to apply for a Marketplace insurance plan
Receive confirmation from the insurance company and Atlanta, GA, Marketplace Insurance Plans
Consult with an insurance agent one-on-one for professional assistance with enrolment year round
Get help from the Marketplace with finding the best insurance coverage and obtaining financial assistance for you and your family
What Marketplace Medical Insurance Plans are Available?
State Exchange Health Plans now available in Georgia include:
Alliant
Ambetter
Anthem
CareSource
Kaiser
Oscar
What you need to know before you apply for enrolment in a Marketplace Insurance Plan
The main factor impacting the rate you will pay for Atlanta, GA Marketplace Insurance Plans is the estimated household income based on the size of your family. Annual income is calculated by the estimated income of your household during the calendar year of your pending coverage. The quote you receive for your insurance coverage will be determined by:
Your household zip code. If your zip code is located in more than one county, you will need to identify your county
Number of family members who will be listed on your tax return
How many people in your tax household need health coverage?
Approximate annual household income before taxes is withheld (Gross income)
A personal representative from Georgia Health Insurance Marketplace is standing by to help you find the right health insurance coverage for your needs. To get a free quote, enrol, or re-enrol, or for further information, contact us online 365 days a year or call us at 404-975-3313.