Do You Need Commercial Auto Insurance?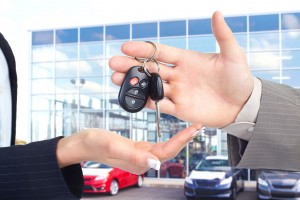 If you own a small business and have a vehicle, you may be wondering whether or not you need Commercial Auto Insurance. This type of coverage is needed if you use your vehicle for more than just commuting back and forth to work each day. Having the right amount of coverage is crucial for meeting the demands of the law and protecting yourself. Should you be caught with a lack of insurance or none at all, your wallet and your business could suffer.
No matter what your profession, you need Commercial Auto Insurance if these apply:
     *     If your vehicle is used to transport people or goods you are being paid to transport
     *     If your vehicle is used to perform a paid service
     *     If the nature of your work is dangerous
     *     In the event you haul heavy equipment, tools or trailers for your work
     *     If your employees operate your vehicle for work purposes
If you are confused on whether or not you need commercial insurance or a standard policy, it is a good idea to sit down and talk with an experienced insurance agent. They can listen to your needs and help to formulate the right policy to cover those needs.
Since commercial insurance is often more expensive than traditional coverage, it is imperative you save money where you can. Working with an agent may allow you to be able to bundle the different types of coverage you have. An agent can also suggest areas of coverage you may can omit from your policy so you can save.
To find out what you need for coverage, gather all of your information, including your employees'. This can save you time and aggravation once you meet with your agent. By being prepared, your agent can easily work to find you the right policy to meet your needs.
If your car is being used for your business, it makes sense you want to make sure it is protected. Contact your agent today and schedule a consultation appointment so you can learn about the different areas of coverage and how they can affect your business. For more information Visit Us.
Follow us on Google+ for latest updates.